We offer a variety of specialized engineering services to provide proper planning, design, construction and repair of marine structures.
Marine facilities face significant challenges due to a wide range of structural types, severe environmental conditions, and rapid degradation of materials.  With experienced personnel and vast supply of resources we can accurately design and maintain structures in a marine environment.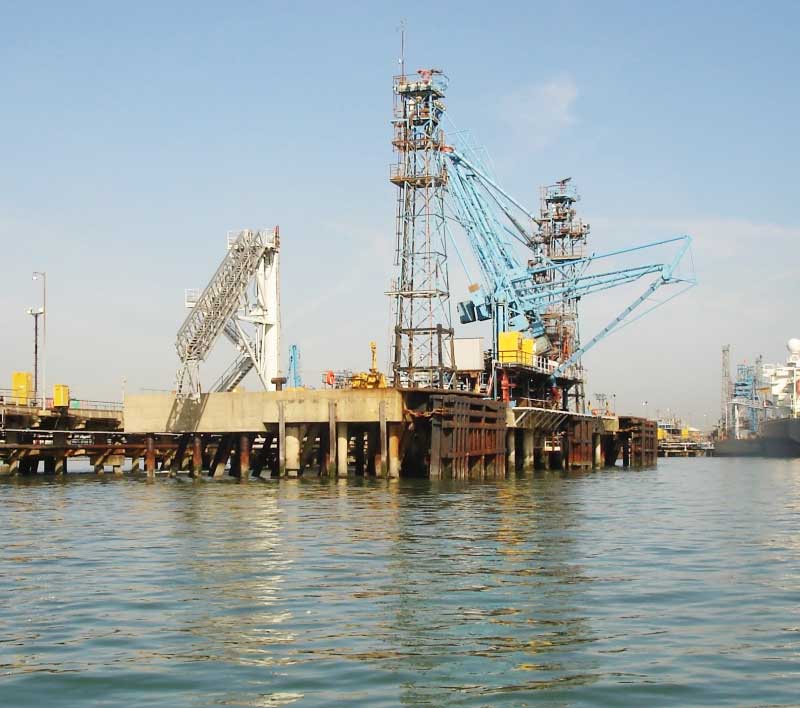 Design and Building of Marine Structures
The design process requires determining environmental and operational loads for various risk levels, applying loads and structure functions to the design, and preparing final design and construction documents that meet the clients' objectives in a cost effective and resilient manner.  
Planning and design process for repairs and maintenance includes getting a comprehensive and accurate condition assessment by way of water engineering and material condition surveys.  
During this process, destructive and non-destructive testing can be performed on timber, concrete and steel structures with photographic and video verification.
We have specially trained staff that inspects bulkheads, piers and wharves, dry docks and other marine facilities. 
We provide highly skilled personnel for metal and engineering-based operations, construction, repair and maintenance projects for the marine industry.

Our aim is to deliver safe, efficient and cost-effective solutions for our clients, thereby achieving a long-term mutually beneficial customer-client relationship.
Shipping containers are constructed from sturdy steel and treated with marine-grade paint. The result is that they require very little in the way of maintenance. However, prolonged exposure to the elements and day-to-day use can eventually take their toll. Shipping containers that have been stacked often, end up with dents in the roof.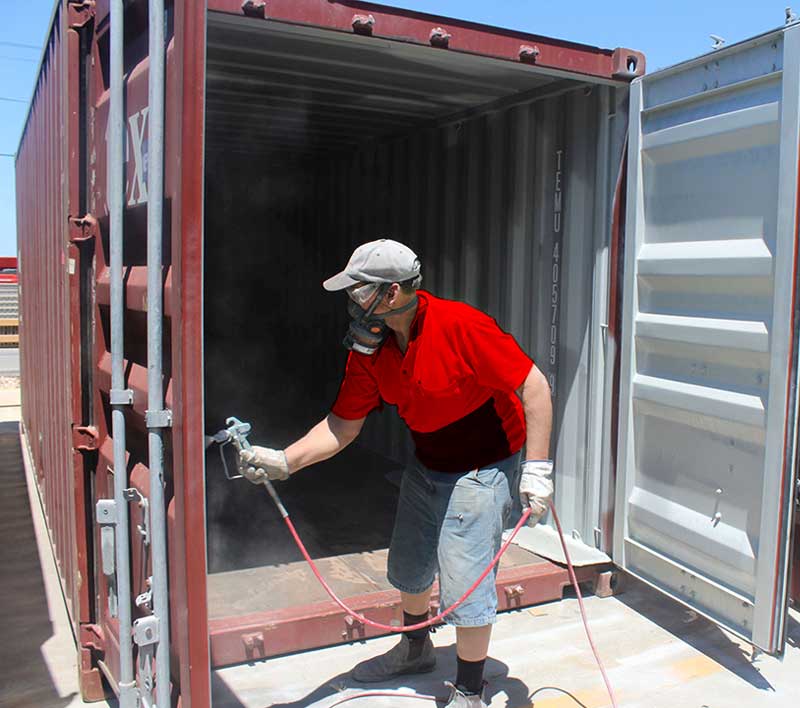 Repairing and painting of Containers
To ensure a shipping container stays in good condition for years to come, it's recommended that you inspect the container periodically and complete any necessary repairs without delay. Inspect ion of the floor of the container, the walls, the roof, and the doors for bulges, dents, chipped paint, rust, or corrosion. These can collect rain-water and lead to rust, so it's best to repair roof dents as soon as possible.
Examining of the lock-rods, hinges, and seals of the doors is necessary to ensure that they're in working order. An annual inspection of the refrigeration unit is also a must.
Painting containers.   Containers are made of steel and steel rusts.  One way to delay that is to keep your container painted.  We recommend industrial alkalyd enamel.  The paint suggested has a nice shine to it and that should last 10 years if the container is not moving around.  For containers that move around (like in a rental fleet), they will need to be painted more often.
Roof rust prevention.  Roofs get the most moisture and are most likely to have issues first.  There are several ways to protect the roofs – applying roofing tar or other similar products. 
Our professional repair & paint team can repair any type of Container.  A refurbish your container will extend the service life of your existing equipment. The container will not only look new, but will have the same strength and corrosion resistance as a new unit. Contact us to find out more.
We will help you to find a best solution that suites your need.