Industrial Engineering & Construction, Marine Structures, Processing Plant and Automation, Utility and Piping and Turnkey Project Provider in Ernakulam, Qatar and UAE
Our group established in 2007 in UAE, as leading international specialists for providing high quality industrial floorings with wide range of  flooring options, treatments and coatings suiting to diverse section of industries for different applications.
Later we expanded our Design & Build Turnkey Project services such as Processing Plants, Industrial Kitchen, aquaculture, Cold room, Slaughter houses etc. in Qatar under the wing of Enigin Projects Trading & Contractng WLL and in India as Enigin Engineering Pvt Ltd.
Hence, the three wings in three difference countries together stands for the name "J Holdings".
Having industrial presence over 10 years in the various Engineering Sector, we have established itself as a trusted Design & Build (Turkey) Solution provider in the Industrial Piping & Building services, Marine Structures & Factory Construction, Food Processing Plants and Industrial Flooring System in India and Overseas.
Our diverse portfolio includes Utility Gases Storage & Piping System, MEP Services, HVAC / Cold Room / Freezers/Clean Rooms, Marine Structures, Blasting & Painting,   Ware house, Silos & Vertical Storage system, Food processing plants, Meat/Fish/Egg processing plants, Slaughter houses (Beef/ Pork/Chicken), Aqua culture (Hatchery/Cages/Turnkey), Waste Management, Industrial Kitchens/Bakery, Process Automation & Development for the Food Processing Plant, Industrial Flooring, Industrial Drainage & Armour Joint system, Rock Work & Landscapes etc.
In addition to this, we also have a dedicated team that offers Operation and Maintenance services for its clients.
Since its inceptions, "J Holdings" has shown exceptional growth with all the operations all over India and In GCC countries as well as an expansion in its range of services.
With immense knowledge and manpower strength in different wings, we are now today a leading home-grown multinational EPC company.
We are built on a powerful combination of market knowledge, expertise and problem solving capabilities. We stand guaranteed for our quality works and your satisfaction.
Provide a Hygienic environment and world class processing experience to our customers. To inspire the nation and people for better solutions and better practices.
Provide the best possible solutions.
Unparalleled quality.
Introducing innovative solution for implementation.
Services, satisfaction to our wide range of clients.
We are always on the lookout for new talent in our emerging business; please send us your resume. So next time an opening becomes available, we will be in touch.
Send your CV to info@myeepl.com
We will help you to find a best solution that suites your need.
Message from THE MD'S desk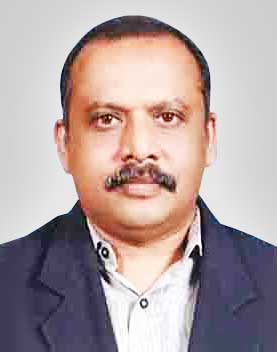 We are one of the successful engineering based contracting firm offering engineering services ranging from Industrial construction works, Installation of various processing plants, Industrial flooring solutions, marine structures both in Gulf and India.
Our goal is to assure highest standard of quality and timely service to our customers.
Our accreditation and approvals are the continuous association with our customers and  value the confidence they placed in us to attain the best results with their special projects. We anticipate discussing your requirements and look ahead to become a part of your industry's project.
Thank you for visiting us.
Jijo George
Managing Director