In addition to the design and build, we provide Construction, installation, commissioning, and long-term operations support services to maximize your Factory & Building for plant's operational efficiency.
It includes the purchase of plant & Machinery and Technical civil work. Addition of Utilities essential for the plant such as Water pipeline, DG set, Boiler, Solid waste treatment plant, etc. Contact us for more information.
Cold storage & processing plants
Raw materials need to be stored to enable mass production to be carried on continuously. Sometimes, goods are stored in anticipation of a rise in prices. Warehouses enable manufacturers to produce goods in anticipation of demand in future.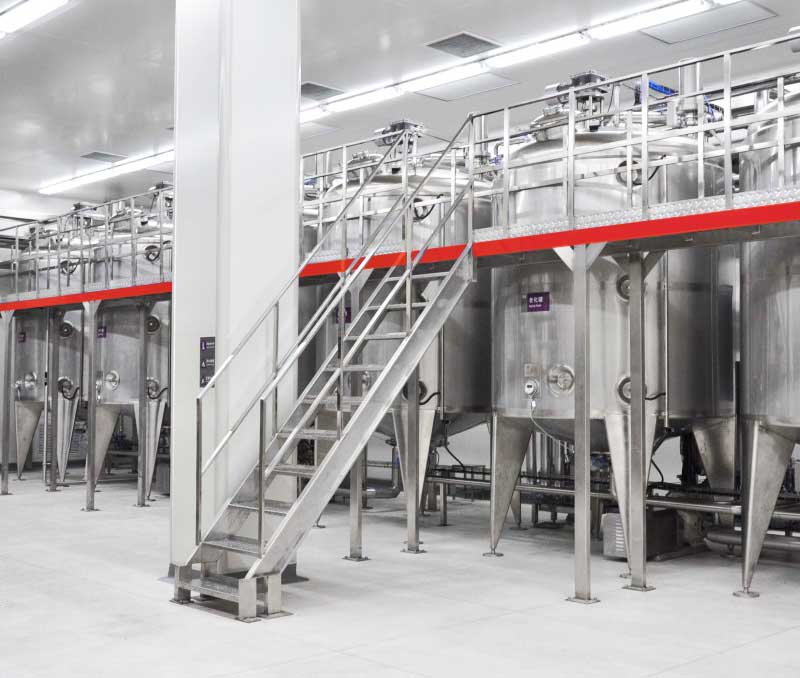 Cold rooms are essential to several industries, providing an ideal storage solution to preserve different products like foods and medicines.
It is also used for both commercial and scientific applications to control the temperature in a specific environment including data centres and laboratories.
The industrial refrigeration systems installed in cold rooms will depend on the requirements and specifications. They include:
Remote refrigeration system
Standard Top Mount Refrigeration system
Penthouse Refrigeration systems
Saddle Mount Refrigeration system
We construct factory & building for standard cold storage or processing plant along with entire systems for various operations. We not only arrange installation of new cold storage or processing unit but also arrange modification of existing cold storage or processing unit.
Meat/Fish/Egg processing plants
We understand the very complex nature of designing and building processing operations/ factories and the need for multidisciplinary teams.
Our experienced team of Architects and Project managers that will make their significant part to play in the designs and management of building projects. Likewise our engineering professionals  will bring their fundamental contributions to suit your factory building needs.
Our strengths are our ability to gather or develop the necessary information.
First with the basic question of what the plant will be going to do . Secondly developing it into a brief with manufacturing processes, inputs outputs, process flows and site/room layouts.
As a result it will help the relevant parties to see how the factory will operate – thereby reducing the risk of expensive amendments later in the design stages, build stages, or after completion.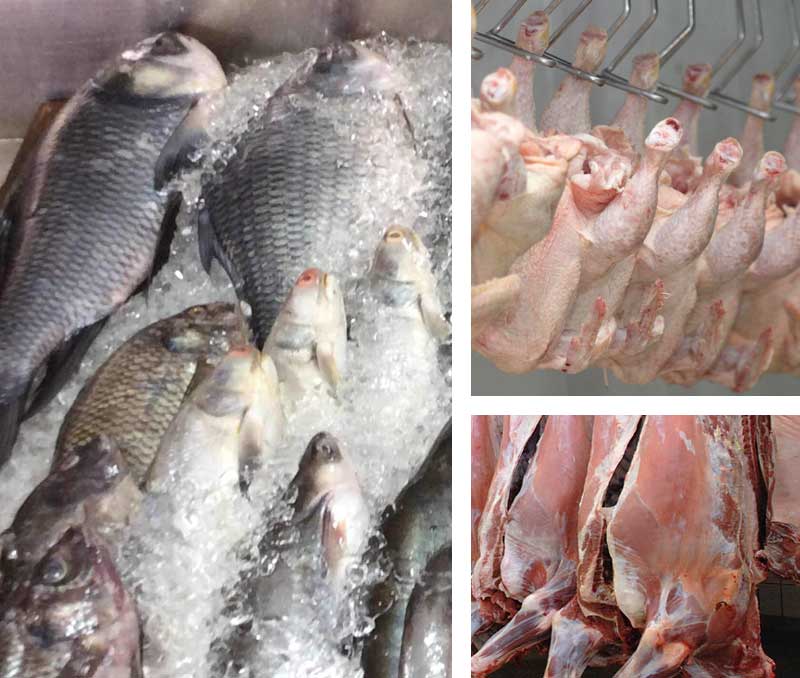 Slaughter houses (Beef/ Pork/Chicken)
Smaller plant set up close to production area would be economical compared to large meat plants, which are expensive. Many large plants under utilize their capacity due to various reasons such as transport cost, non-availability of enough livestock in and around the location.
We provide the adequate plant layout, design and construction necessary for efficient and hygienic production of meat. Therefore, a slaughter house has to be planned separately for different categories of livestock such as cattle/buffalo, sheep/goat, pig and poultry, keeping in mind the public acceptance and their religious sentiments.
Maximum number of animals and kind of animals to be slaughtered per day is taken into account for layout of plant. During designing a slaughter house, we have to consider the purpose, whether it is meant for slaughter and dressing of the animals only or it requires full processing of animals including byproduct processing.
Careful consideration is to be given to the size and location. 
For instance, an integrated modern slaughter house for  meat export requires around fifty acres of land for lairage, slaughter halls for buffaloes, sheep and goat, chilling, deboning, freezing and cold storage for a capacity of daily production for around 1000 buffaloes and 1500 sheep/goat.
Whereas for about 400 capacity and 800 capacity animals per day would require two to four acres of land.
Industrial Kitchens/Bakery etc.
A successful kitchen includes specific components organized in a particular pattern to optimize performance and efficiency.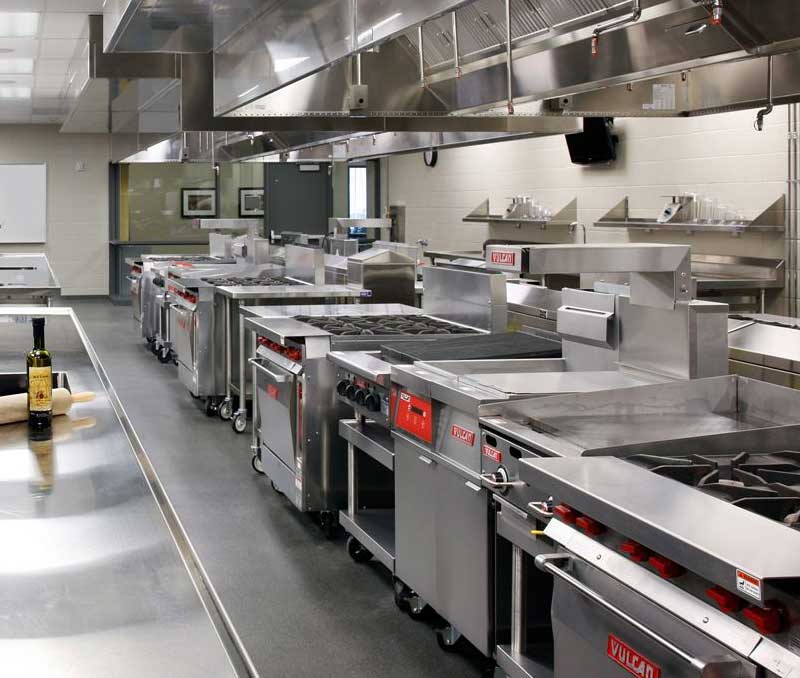 With the boom of startup Industries, food business has encouraged a lot of people to start up their own restaurant venture with a number of big and small bakery businesses cropping up.
We will design and build your Industrial kitchen / Bakery Factory & Building Unit by helping you to streamline the operations, decide the budget distribution as well as to plan the future development of your bakery business.
If you are planning a new venture or modify /expand your business, we will help you set up your Industrial kitchen or Bakery to match your establishment's concept. Contact us for more details.
Solid/General Waste Management
The most serious environmental and health problems are related with inadequate solid waste management. A major environmental concern is gas release by decomposing garbage. Therefore, we need to focus on the solid waste generated from the Industrial plant.
We develop schematic design; incorporate in design development, project specification for the implementation of Solid / General Waste Management.
In addition to the design and build, we provide Construction, installation, commissioning, and long-term operations support services to maximize your Factory & Building by creating inbuilt or separate waste management processing plants. This provide a cost effective way to manufacture its marketable by products, making your industry environment friendly.
Solid waste management involves management at waste generation level, storage at the source of generation, primary collection, street cleansing, temporary storage at locality level, regular and periodic transportation of this temporarily collected waste to disposing sites and treatment plants.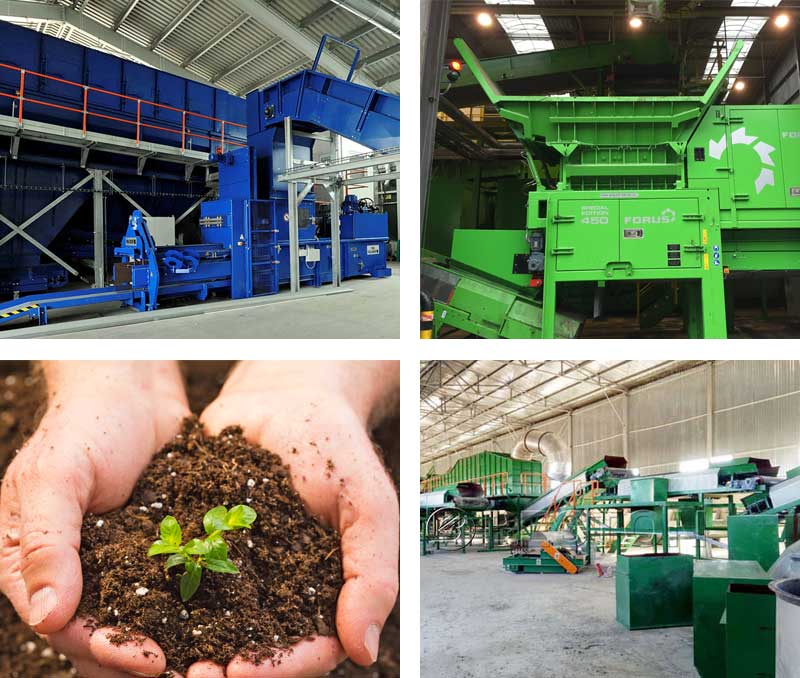 Stones & Aggregate works.
We provide the surface bonding solutions by using various aggregate and filler materials according to the Architectural appearance and need of the customer. Available in a standard range of blends, each an exact formulation of natural aggregates bound with definite quantities of resin.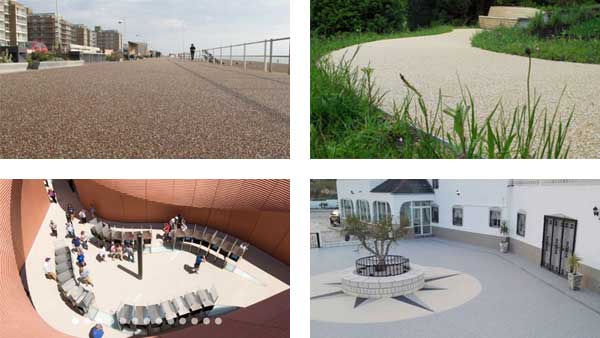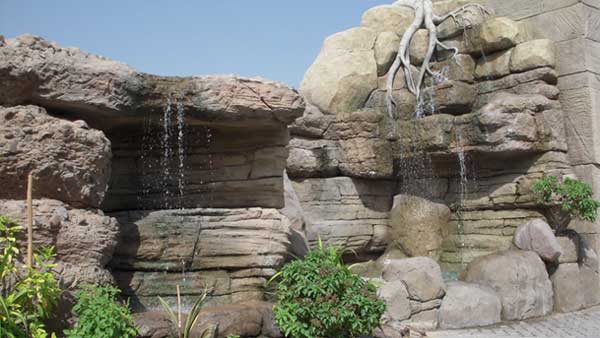 Specifically prepared resin bound surfacing has been developed due to customer demand to include a minimum of 25% recycled content of aggregate and filler.
The attractive range of decorative porous surfacing incorporates latest UV stable resin technology.
This is suitable in various applications like Footpaths, Landscaping schemes, Heritage sites, Car parks, Cycle paths, Driveways, Footbridges, Housing developments, Office developments, Pedestrian precincts, Education facilities, Retail units, etc.
This has additional benefits of semi porous, durable, low maintenance, UV stable, Anti-slip, wheelchair friendly, contemporary, hard wearing, attractive etc.
The life expectancy will be more than 15 years.
We will help you to find a best solution that suites your need.