We provide Industrial flooring Solutions at Qatar, Ernakulam and UAE. Providing high quality flooring treatment and coatings for concrete flooring and a wide range of Industrial flooring options including decorative flooring. 
We use the most proven methods when installing your flooring so you can enjoy your floors for years to come.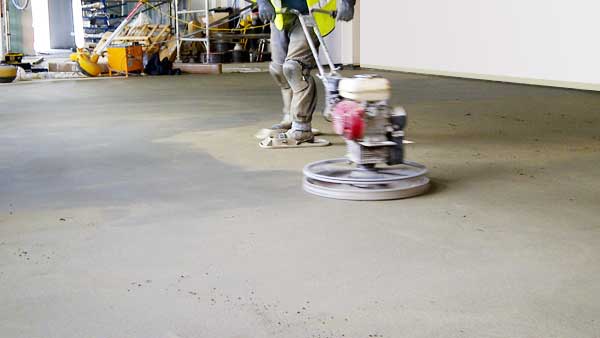 Concrete screed popularity as a decorative surface material has soared recently. It's a style that is very much associated with warehouse, modern retro and for those seeking a natural, pared-back look. It can also find a place in a contemporary and sleek interior. In addition, depending on how the surface is used and how often, it can cause blemishes e.g. if the surface is constantly subjected to the rigors of everyday life, cracks and chips will invariably appear. The material is essentially made up of basic Portland cement mixed with some form of hardener or elasticity that helps to prevent chipping and cracking. The day to day upkeep isn't very difficult. The best part of cement screed surfaces is that it is relatively cheaper than other surface materials.
We specialize in many types of flooring installations and repairs. We are dedicated to your satisfaction when it comes to our services. Our job is simply not finished until you're satisfied with our work.
Shopping malls and shops looking for color and style, we have a solution. We can offer any design in any exotic color, and create a refreshing, contemporary look to your property.
Decorative flooring provides a seamless, wall-to-wall system that can be applied to a variety of bases such as concrete and asphalt. It is easy to maintain and can be cleaned with pressure washers or stream cleaners.
With unlimited design options our decorative flooring systems allow you to create different and unique surfaces, ranging from textured broadcast to smooth power float finishes.
If you consider highly customizable flooring, with various finish coat and texture options you can go for a versatile colored flake design consisting of high solids clear epoxy and multicolored chips producing a variety of patterns.
For an eye-catching, architecturally impactful design you could go for Metallic FX, a high aesthetics, self-leveling flooring system intended to generate striking first impressions.
To create a wide range of finishes and textures for distinguished style and performance look on for Quartzite systems design which has a blend of ceramic coated quartz with clear polymer matrix. Especially suited for commercial, institutional and industrial uses, these versatile systems can be tailored to your environment.
Decorative epoxy flooring system is self-leveling and highly UV resistant making it an ideal system for almost any application requiring long term durability and premium appearance.
We can help you repair cracks or imperfections on the surface, as well as completely refinish the concrete flooring area. We have a variety of resurfacing options for concrete floors in commercial and industrial environments so that your floor can look its best!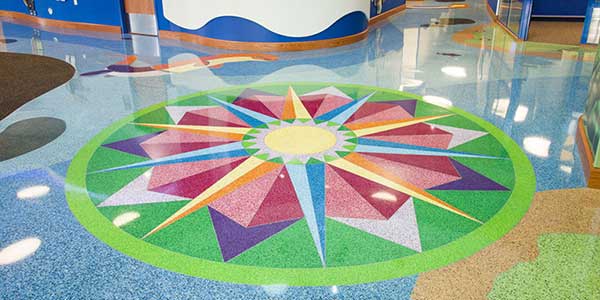 Epoxy and polyurethane are great to protect your floor against stains, damage, chemicals, oils, and wear.  They are both light reflective, easy to clean, and long lasting.  They also have their own advantages depending on the application. 
Epoxy terrazzo flooring project : New Delhi Airport 
Epoxy bonds extremely well to properly prepared concrete and can sometimes be used as a resurfacing agent for old or worn concrete that needs a new garage floor surface.
The best epoxy formulations provide for an extremely hard, thick, and impact resistant surface.  It contributes to filling in the small hairline cracks and imperfections of the floor as well as providing protection.  Though some epoxy formulas come with U.V. inhibitors, they will still eventually yellow or amber due to sunlight which is consider favorable when choosing a garage floor finish.
Polyurethane is a thermosetting polymer as well and is considered a high performance coating.  It is commonly known as urethane. Another advantage of polyurethane over epoxy is that it is U.V. stable.  This means that it won't yellow like epoxy. The surface of polyurethane is not as hard as epoxy but it is much more scratch resistant, and can not only tolerate larger temperature swings, but also handle humidity much better.  It is also available in different finishes from satin to very glossy.
However it does not bond well to concrete and its thin dry film thickness will not work well to fill in small cracks and divots in the surface.
Acrylic flooring is a high quality outdoor flooring which is a cost effective solutions for many customers. It is mainly used in most outdoor sports and gives you a nice aesthetic and professional look while being easy to maintain.
Super Flat /Polished Concrete
Super flat flooring
Super flat flooring is useful for modern warehouse operators utilize higher density storage configurations to optimize materials storage and handling operations.
Conventional methods of construction are not adequate to produce floor surfaces that are flat or level enough to support the operation of the sophisticated lift and high rack environments. Optimizing the floor surface simply optimizes the performance of the lift truck operation.
We install high quality flooring systems for almost every conceivable industry type. Our experience in the flooring industry means we can undertake any project, regardless of size or scope.
Our flooring Solutions provides high quality treatment and coatings, particularly that of Polished Concrete Flooring in India and Qatar. It assures all floor treatments and applications are (Volatile organic compounds) VOC free, environment friendly concrete polishing confirming to norms set.
Polished concrete
Polished concreteis considered a good sustainable design flooring option. Polishing the exposed concrete eliminates the energy and material consumed by applying a floor covering. It is something to consider when building or modernizing towards a more green solution. Polished concrete floors are low-maintenance, as they are more durable and easier to clean than many flooring options. Its relatively high coefficient of friction can make it non-slippery.
Polished concrete is fast becoming the ultimate no-wax flooring material. Due to its appealing smooth, high-luster floors and superior durability and performance of concrete, and it's no wonder why more retail, warehouse, and office facilities are opting for polished concrete flooring as an alternative to marble, granite, tile, linoleum, or coated concrete.
Super flat floor installations uses specialized methods of construction, incorporating strip pour construction techniques. Key benefits of super flat floor installations are high performance, low cost, safe operating environments.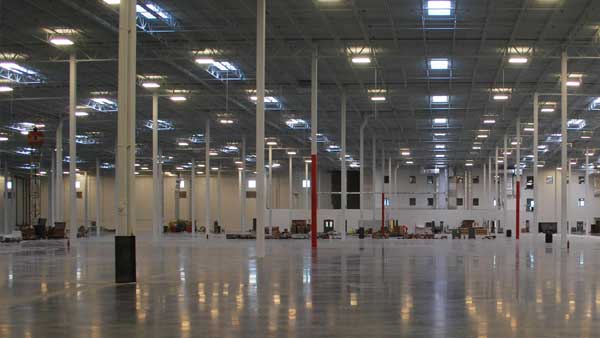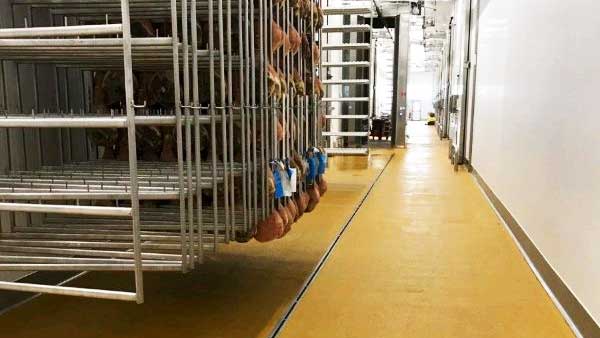 Antistatic Flooring/ESD Flooring
Selecting the right industrial flooring for your needs can be a complicated undertaking. Besides color and material, there may be specific performance requirements to take into account, particularly when the area may be used for highly sensitive operations such as healthcare or delicate manufacturing processes.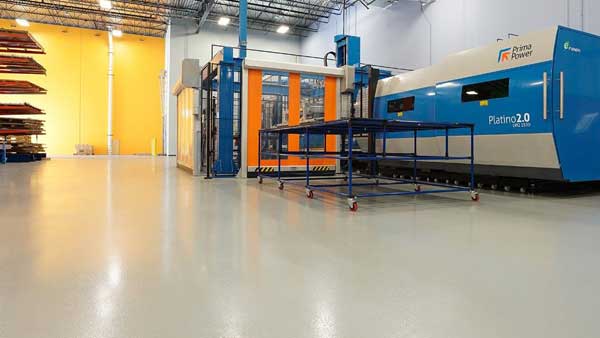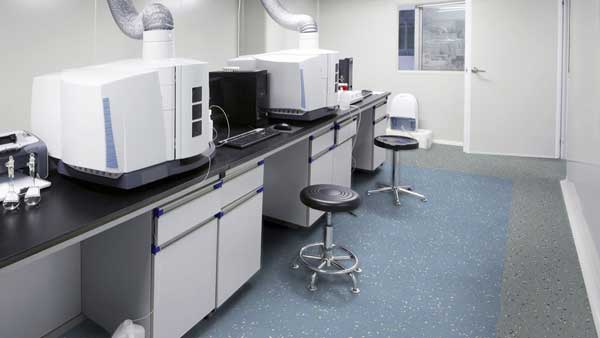 Anti-static industrial floors obstruct the generation of electrostatic discharge or ESD, which is the pulse of static electricity that happens when a charged person or surface comes into contact with another object. The discharge may be visible as a spark or tiny blue bolt of electricity, although the majority of static electricity is not usually apparent.
In certain highly dangerous environments, installing anti-static flooring is an essential step in creating a safe environment for workers and visitors.
The Antistatic flooring provides protection against sudden surge of static voltage and facilitates a low resistance path for dissipation.
We provide total service to industry and commerce with specialized floor finishes. We offer a wide range of flooring solutions using the most up to date equipment methods and materials. We are proud of our hard earned reputation for managing projects on time, and within budget. 
Water Proofing (Wet & Dry injection)
Wet Injection
Cracks are created by drying shrinkage, thermal movement, and other causes. If minor, they will cause no immediate problems. But over time, minor cracks often grow larger and cause major headaches, including reduced structural integrity or water leakage.
We specialize in Epoxy Injection Grouting to bond cracks in concrete and restore structural strength.
Also we specialize in Poly-Urethane Injection Grouting to seal water-bearing cracks and joints in concrete, screed or masonry. Polyurethane Injection grouting is a technique that involves the injection of expanding polyurethane to cut-off water flow through concrete joints or cracks. It is used for expansion joints and concrete cracks that are actively leaking.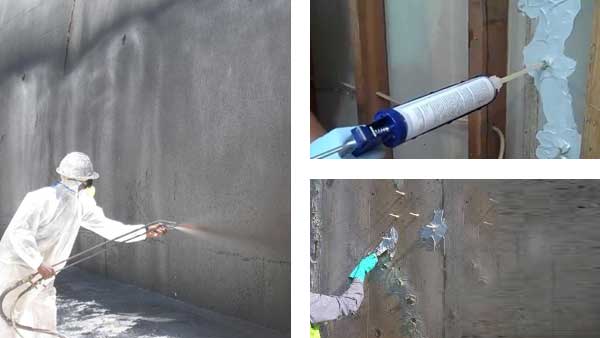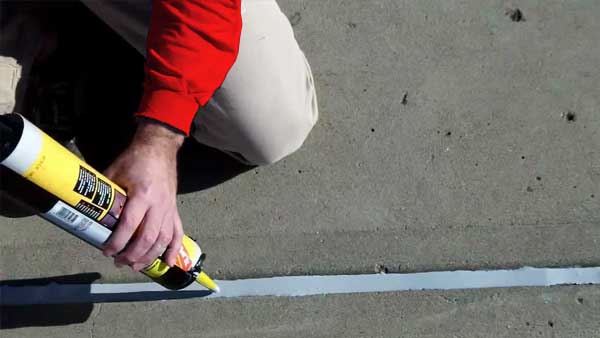 We offer the highest standard in waterproofing technology, methods and materials for your interior & exterior waterproofing in India and Qatar. Providing all necessary waterproofing services on walls and roofs so as to avoid unnecessary remedial repair in the future. We conduct Wet basement, concrete, Basement, Foundation waterproofing service.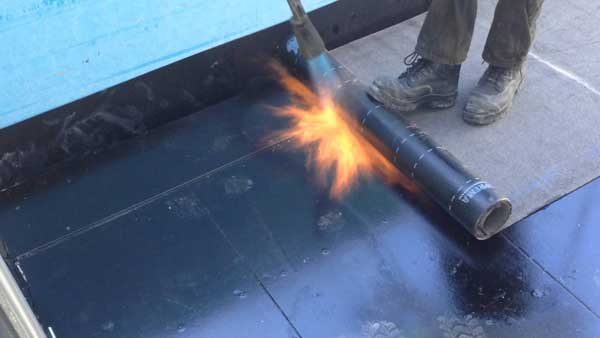 Dry Injection
It is used for sealing & filling of dry, damp or water bearing cracks. It serves as horizontal water stop against capillary rising moisture in brickwork, stone work, etc. It has low viscosity, high penetration, quick setting and forms tough & flexible polyurethane rubber.
It is used for:-
Sealing of concrete construction joints, hairline & wider cracks
Sealing of brick construction cracks
Injection grouting of drinking water reservoir & dams
Sewers & waste water effluent tanks grouting
Grouting in tunnels
Suitable for injection in to wet & dry concrete structures
Grouting of manholes & utility boxes
As backup injection to Dr. Fixit PU Foam Injection under pressure
Industrial Drainage & Armour joints
Armour Joints
The armour joint system is used mainly to protect the construction joints from damage. It enables flooring works to cast fast and flat industrial concrete floors in facilities such as warehouses, factories, logistics centres, depots etc. it also provides exceptional levels of load transfer.

It features a unique, 'Asymmetrical Plate Dowel' design for superior load transfer, while the sleeves are designed to facilitate proper movement.
Our proposed drainage system is a modular system providing numerous possible product combinations like Drain, Channel, Water traps, Gratings and Pipe & Fittings of Stainless Steel. To ensure that any drainage requirement can be fulfilled, we are always ready to solve your special request.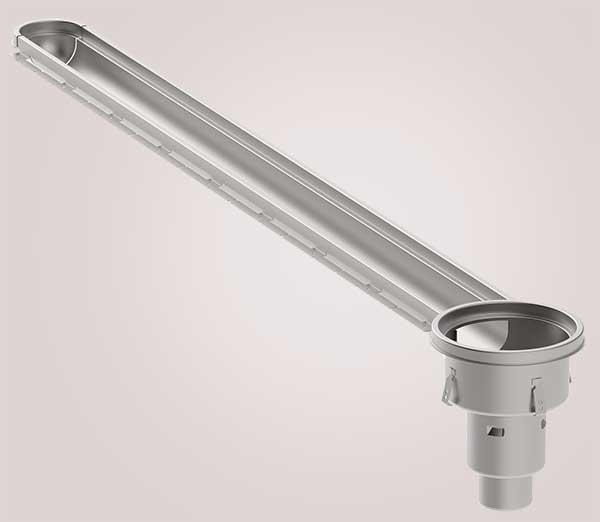 Stainless steel drainage products are installed in almost any kind of construction project, from multi-storey apartments and food processing factories to hospitals and on board prestigious cruise liners. We have specialised to provide the drainage solutions within four main segments of Domestic, Commercial, Industrial and Marine.
It is ideally suitable for high-quality drainage systems such as Fire resistant, High strength – low weight and environmentally friendly. Furthermore it is corrosion resistant, resistant to impacts and thermal stress and requires little maintenance.
Our proposed drainage system is enhanced by careful product design resulting in:
Long product life expectancy
Excellent hygienic properties
Easy installation
Whole-life cost advantages
Excellent flow capacities
We will help you to find a best solution that suites your need.