As a recognised engineering service provider we give utmost importance to Industrial Utility Piping & building Services. Liquified Natural Gas (LNG) is our next criteria. So also the Provision of Renewable Energy for all Industrial purposes.
With experienced personnel and vast supply of resources we can accurately design and maintain structures, containers in a marine environment. Our Blasting and Painting services provide Industrial site painting and coating for aggresive surfaces. Industrial Storage systems are another area which we support as per requirements.
Design Build and installation of Processing Plants along with Automation is one more category we expertise as Turn Key projects.These also include refrigeration, Solid Waste Management, etc. However the most expertised category of service is that of Industrial Flooring systems. We also look into Industrial Drainage system and Waterproofing. Moreover our Stone and Aggregate works for Industrial Architecture will make you definetely satisfied.
Thus whatever be your Industrial need we will be there to support you. Do contact us for more details.
Industrial Utility Piping & Building Services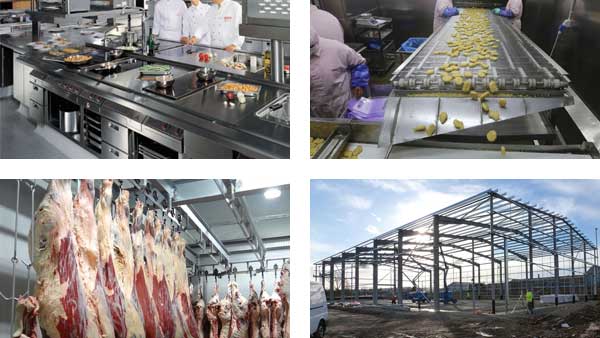 Processing Automation & Development
Industrial Flooring Systems