Industrial Utility Piping & Building Services
We are committed to being your premier utility piping contractor with wide knowledge and expertise in the leading professional to design and execute the piping system with international standards like ASME, ANSI, ISO, DIN etc.
The various utility services are;
We undertake the world class solutions in the designing and commissioning activities for the compressed air system to ensure the better quality and energy efficient air requirement to ensure the smooth working of the pneumatic applications.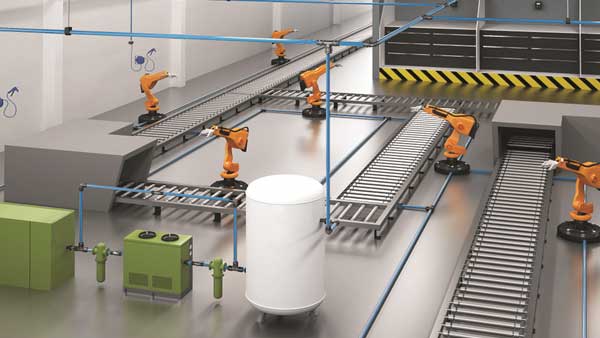 Compressed air piping system.
We design, procure and execute the compressors, air manager system with automation and distribution pipeline networks for the complete system including all the accessories like filters, air dryers and receiver units with respect to the client's need. We provide the Compressed air piping in aluminum composite, Stainless steel piping, Mild steel, carbon steel etc.
The primary object of a compressed air distribution system is to transport the compressed air from its point of production (compressors) to its points of use (applications) in sufficient quantity, quality and at adequate pressure for efficient operation of air tools and other pneumatic devices. Moreover, others considerations come into the design of the system to ensure the efficiency and safety of the total system.
The industry's leading grooved mechanical piping solution designed for use on commercial & industrial condensate, saturated & superheated steam and chemical service piping in accordance with ASME B31.1 and B31.9 codes to ensure technical confidence and reliability.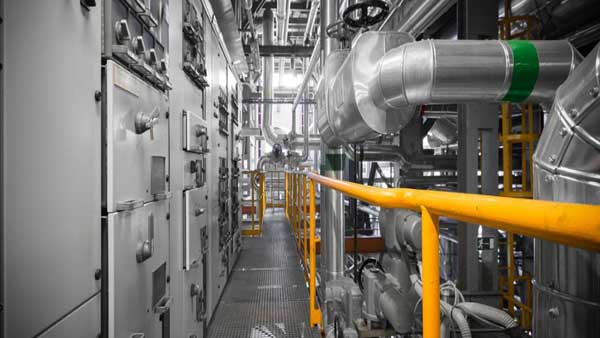 For meeting the effective requirement of steam that refrained from impurities and effective condensate removal, we are proficient to provide the most upright solutions for the procurement of suitable type of boilers with associated steam piping network from the source to the consumption point. We also construct the boiler house, wood storage/fuel storage, associated ducting & piping networks and erection of chimney stack system for full filling the effective steam requirements.
We are enriched to provide the design and procurement of gas piping system for any sort of gases adhering to the strict safety norms and terms. In addition to this, we are also keened to undertake turnkey projects for the gas and fuel storage system including the storage tanks, storage cylinders, bullet vessels etc.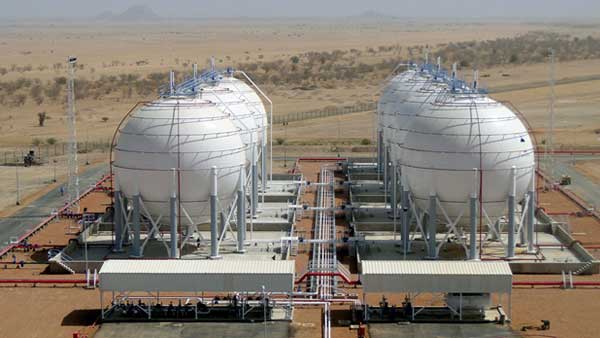 Fuel gas/Inert gas storage & piping system
We have a team of experienced engineers who handle the gas systems properly. The Safety is highly concern in LPG/Propane Installations because it's a highly inflammable gas with high density. We do design and procurement activities for the complete gas distribution system including the storage, manifold system and distribution piping networks.
We are also committed to meet the relevant Statutory/Explosive norms for the same.
The inert gas piping system is for transferring argon, nitrogen, helium and even vacuum applications. As the requirement of the industry varies on pressure ratings, bulk quantity and continuous use, we are dedicated to provide the installation of the gas banks for the storage and transfer system.
We also provide the portable LNG containers solution instead of permanent LNG tanks. These containers can be transported by truck or by ship to the nearest LNG terminal for refilling and loaded back on the docking station of the vessel by the port.
As long as the technology of indoor and vehicular environmental comfort is concerned for the effective working atmosphere. It is our goal to provide effective thermal comfort and acceptable indoor air quality solution by under taking the design and build (turnkey) MEP project. We offer comprehensive 360° services with design, engineering, procurement and execution of all sort of Mechanical, Electrical and Plumbing system encompassing HVAC, Electrical, Firefighting, Fire-alarm, Fire-detection, Fire-suppression and Plumbing adhering to the quality standards for any sort of building using BIM modelling software.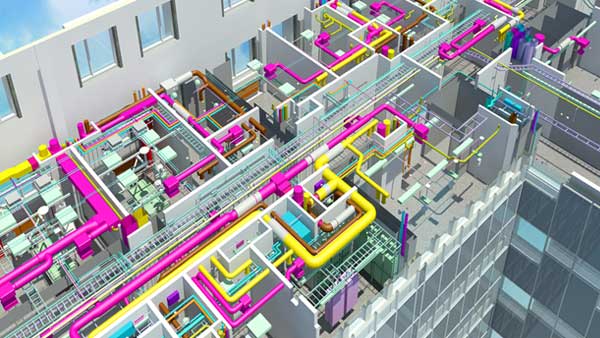 The Fire Fighting Division imparts providing end –to- end Solutions including designing, Installation and Service of Fire protection & Detection systems. We have a team of highly experienced & professionally qualified engineers in the area of life and property safety in accordance with Local & International standards / regulations viz. IS, NBC, TAC, NFPA, OISD, FM Global etc..
The main key activities of fire protection system include;
Fire Pumping System
Fire Hydrant System
Wet Sprinkler System
Water Curtain System
Deluge Valve System
Pre-action System
Fire Alarm & Detection System
Gas Detection System
Gas Suppression products
MEP (Mechanical, Electrical and Plumbing) Services
The advantage of MEP division over contemporaries emanates from the strength in project management, multi-disciplined design engineers and usage of latest design tools and techniques. The usage of advanced software like BIM provides complete building information modelling with details like 3D visualization, clash detection and BOQ analysis which allows budget control.
With the easy availability of state of the art products from all over the world, our focus is an optimized application and integration of these products and adoption of right process for timely delivery and quality.
Experienced in-house engineering capabilities have been a catalyst for its association with multiple talents to offer complete HVAC solutions like:
Central Chilled water Plant systems
DX System / VRV systems
Primary / secondary pumping system
Thermal storage system
Hot water generator, Solar heater and related low side work
Ventilation system and evaporative cooling systems, roof extractors and jet fan systems
Clean room technology for microelectronics, micro mechanics and pharma
District Cooling System
Heat recovery and desiccant cooling systems
The electrical streams include the Transformers, Compact Substations,  HT Panels, LT Panels, Cabling, DG Sets, ATS, UPS system, Static Transfer switches, Earthing, Internal and External Electrification, distribution boxes, Generators, etc.
We have embraced and adopted the best plumbing practices in the industry as a responsibility to safeguard health and hygiene of the users at large. We offer the plumbing solutions in the following areas;
Water storage, filtration, softening and disinfection
Installation of Reverse Osmosis, Ultra Filtration systems and sewage treatment plants
Water distribution system potable and non-potable including domestic, flushing and irrigation using VFD driven hydro pneumatic systems
Efficient Hot water generation, distribution and circulation systems
Water conveyance system to sewage treatment plants through gravity and sewage pumping
Rain and storm water collection, storage (rain water harvesting) recycling and disposal systems
Complete solutions for swimming pool water treatment and disinfection system including ozonisation, ultra violet and chlorination
Landscape irrigation through drip and automatic sprinkler system
Exquisitely finished private and public bathrooms/toilets sanitary installations, etc.
Small Scale Liquified Natural Gas
LNG is rapidly playing a bigger role in the energy mix. LNG trade increased from 100 million tonnes in 2000 to nearly 300 million tonnes in 2017.
We are involved in most of the stages of the LNG journey: finding the fields and extracting gas, liquefying gas and shipping it, then turning the LNG back into gas and distributing it to customers.
Many people in need of energy are located far from gas fields, making pipelines too impractical or costly to build. To get around this problem, gas can be cooled to make a liquid, shrinking its volume for easier, safer storage and shipping overseas.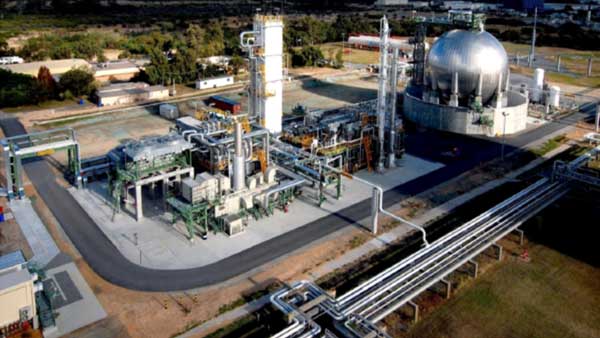 We will help you to find a best solution that suites your need.